Architect:
SHIFLET ARCHITECTS
DALGLEISH CONSTRUCTION COMPANY

THIS IMPRESSIVE PROPERTY IS SITED ON 4 ACRES ATOP A BEAUTIFUL, SECLUDED COVE IN WESTLAKE. DAVID SHIFLET, THE ORIGINAL ARCHITECT, BUILT THE HOUSE IN 1992 AND TEAMED UP IN 2013 WITH ASHBY COLLECTIVE AND DALGLEISH CONSTRUCTION COMPANY TO UNDERGO AN EXTENSIVE 2-YEAR REMODEL. A TRUE COLLABORATION, THE MARK ASHBY DESIGN TEAM WAS INTEGRAL IN EVERY ASPECT— FROM ARCHITECTURAL DETAILS AND MATERIALS TO FURNITURE SELECTIONS—TO ACHIEVE A LOOK THAT REPRESENTS THE CLIENT'S KEEN SENSE OF MODERN MINIMALISM.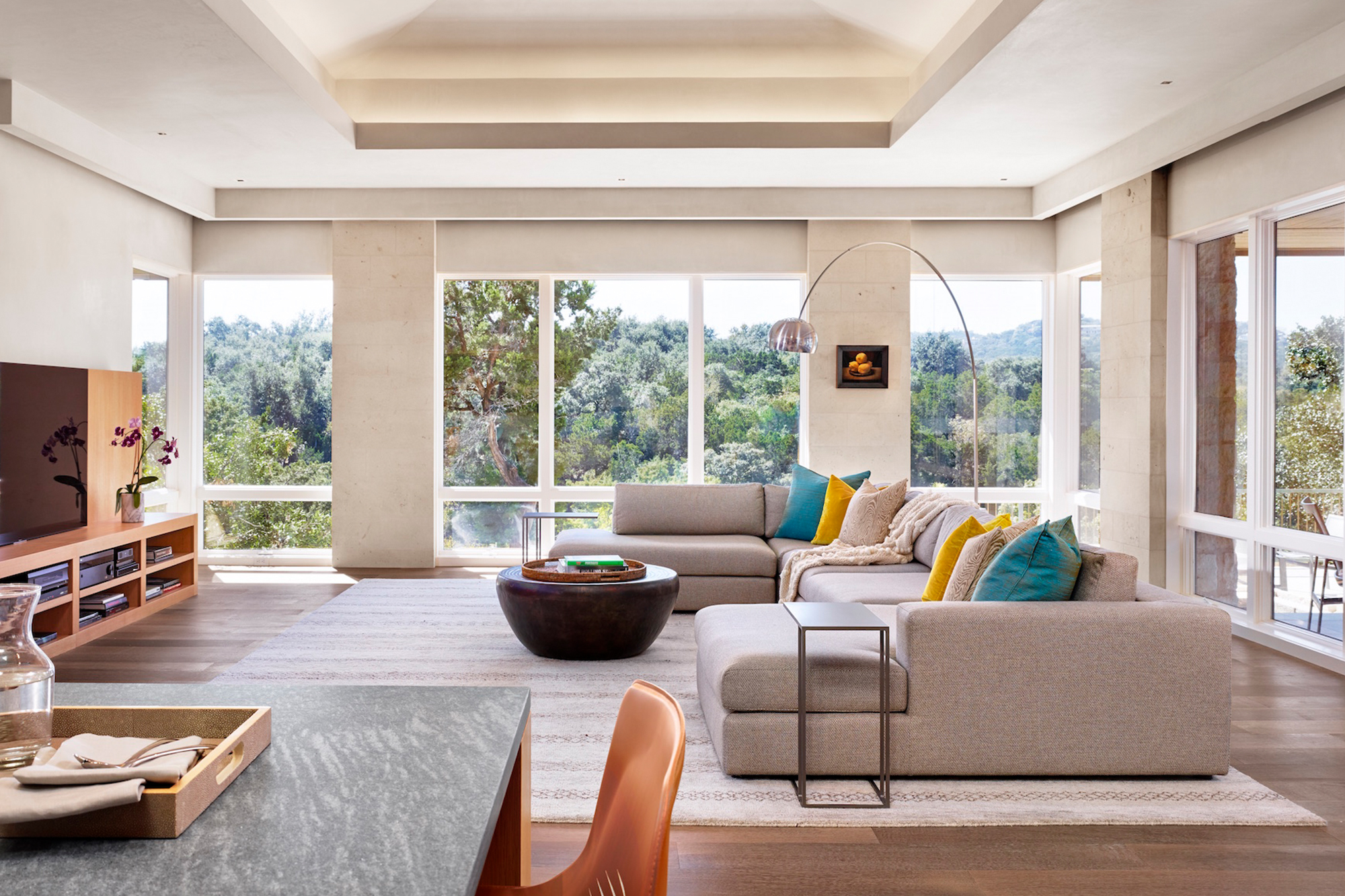 The family wanted a house that felt comfortable but also fresh, and so he, along with Michele Lorenz of Mark Ashby Design, made sure each piece in the home was able to speak for itself.

Tribeza