Mark settled in Austin in the late 90's and launched his interiors career with the renovation of the historic 1853 Pease Mansion. He established Mark Ashby Design, now Ashby Collective, as a premier interiors firm recognized for creating modern masterpieces as well as timeless historiC renovations. Today, he shares his studio with exceptional principals and designers who continue to work on many of Austin's finest homes, as well as projects around the country ranging from Manhattan lofts to vast Montana ranches.
---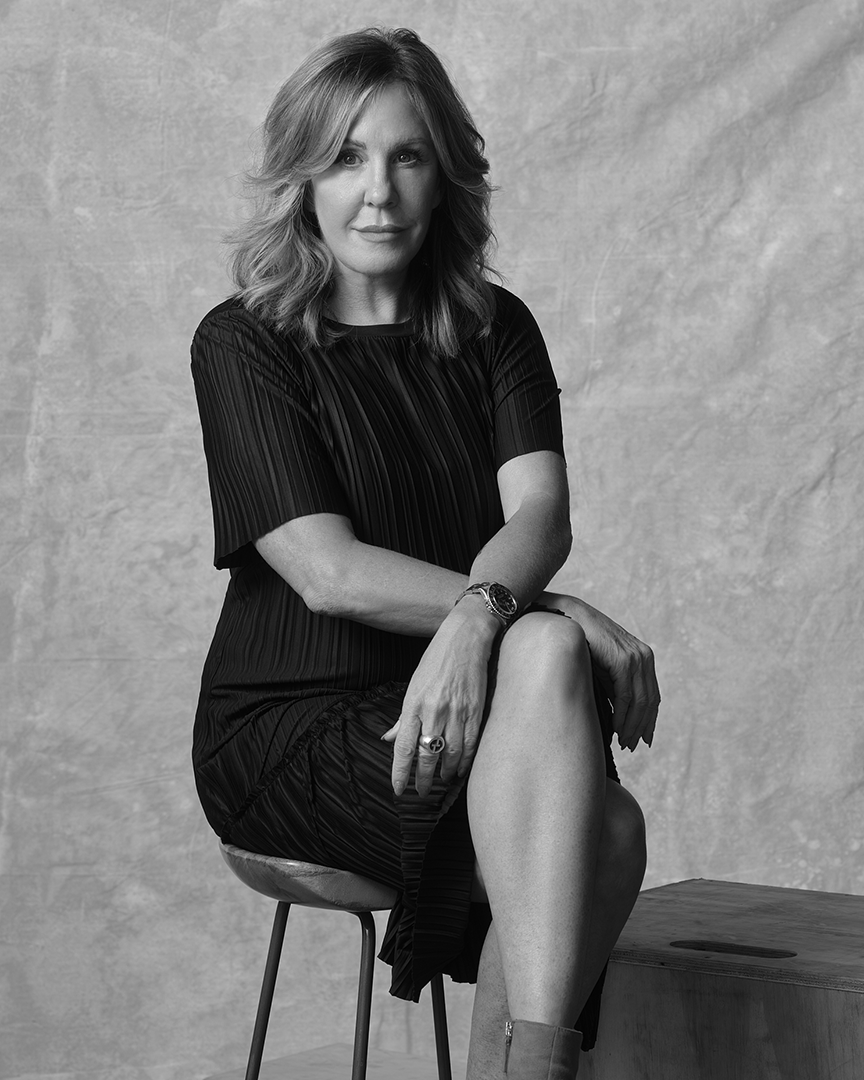 Michele Lorenz joined the collective in 2002. Raised in Switzerland and Virginia, Michele returned to Europe to study business in Zurich and jewelry design in Paris. Her work in a home furnishings showroom in North Carolina led to her first decorating projects and a career in interiors. After relocating to Austin, she began working with Mark Ashby Design – now Ashby Collective. Michele's work has been published in Elle Décor, Robb Report, The Wall Street Journal, and the book, Texas Made Texas Modern. She is the recipient of the 2017 Preservation Merit Award from Austin Preservation for her participation in the restoration of an iconic Austin home.
---
Anne Grandinetti joined the studio in 2008. Anne began her career in interiors in Houston assisting at a luxury design firm which led to her initial work as a decorator. She went on to spend eight years in the celebrity and fashion public relations business in Los Angeles before moving to Austin to return to the interiors industry and join Mark Ashby Design – now Ashby Collective. Anne's work has been featured in many publications including House & Garden UK, Coastal Living, LUXE, Cowboys & Indians, Cottages & Bungalows and Introspective magazine. Anne received the honor of Gold List member in LUXE Magazine.
---

CORI PFAFF
SENIOR DESIGNER
---
Cori Pfaff joined the studio in 2016. Originally from Florida, Cori earned her degree in Interior Design at the University of Florida where she developed the technical skills and industry understanding to support her life-long passion for art and design. She began her interiors career sourcing luxury materials and finishes in Chicago showrooms, and then spent six years at two high-end residential interior firms before moving to Austin and joining Ashby Collective.

ANNIE BACON, RID
SENIOR DESIGNER
---
Annie Bacon joined the collective in 2019. Born to a traveling family, Annie lived in Japan, Germany, Alaska, and Panama before calling Texas home. She attended Texas Tech University where she earned a Bachelor's degree in Interior Design with a minor in Architecture. Annie moved to Austin in 2016 and spent three years in the industry before joining Ashby Collective. She is a NCIDQ (National Council for Interior Design Qualification) certificate holder and a licensed interior designer in Texas. Annie's work can be seen throughout Austin and across the country – from Wyoming to Southern California.

ARTI PATEL
COMMERCIAL PROJECT MANAGER
---
Arti Patel joined the Studio in 2022. Born and raised in Chicago, she attended the Illinois Institute of Technology where she earned an accredited Bachelor's Degree in Architecture. Prior to joining Ashby Collective, Arti spent eleven years at high-end firms in Chicago and Seattle where she refined her specialty in commercial interiors working on a diverse range of projects including hospitality, retail, and luxury high-rise residential and mixed-use properties.
LAUREN GUNN
SENIOR ASSOCIATE DESIGNER
---
---
PAIGE HOLMES
---
TANYA PAWLAK
OPERATIONS MANAGER
---

JULYSSA TRISTE
ADMINISTRATIVE COORDINATOR
---

CASSANDRA FRANCISCO
ADMINISTRATIVE ASSISTANT
---