Designer:
ANNE GRANDINETTI
Architect:
FORD POWELL & CARSON
ASHBY COLLECTIVE WAS SELECTED FOR THIS AMAZING PROPERTY ALONG WITH ACCLAIMED ARCHITECT CHRIS CARSON OF FORD POWELL & CARSON AND GUIDO CONSTRUCTION FROM SAN ANTONIO, TX. WE WORKED CLOSELY WITH THE FAMILY AND TEAM TO ESTABLISH A FAMILY RANCH COMPOUND.THE OBJECTIVE WAS TO ACHIEVE AN ELEVATED "HUNTING LODGE" TO SERVE GUESTS, WHILE MAINTAINING A COMFORTABLE ESCAPE FOR THE FAMILY AND EXTENDED FAMILY FOR GENERATIONS TO COME.


THE EARTH TONE PALLET WAS THOUGHTFULLY DESIGNED TO COMPLEMENT THE SOUTH TEXAS HUE, WHILE KEEPING THE SPACE LIGHT AND AIRY IN ORDER TO AVOID A HEAVY "RANCH" THEME. FURNITURE AND FABRIC CHOICES WERE MADE TO ENSURE DURABILITY FOR THE FAMILY TO RELAX AND UNWIND AFTER A LONG ACTIVE DAY ON THE RANCH. THE MOST IMPRESSIVE FEATURE IS THE 100-FOOT HALLWAY. IT IS GRAND, WITHOUT BEING OSTENTATIOUS. THE CUSTOM LIGHT FIXTURES PAY REVERENCE TO THE MISSION ARCHITECTURE OF THE HOME, WHICH FORD, POWELL & CARSON ARE SO CELEBRATED FOR.

The architects commissioned Travis Millwork of San Antonio to create the custom front door, which is hand-carved from Douglas fir and outfitted with white bronze hardware from Rocky Mountain Hardware.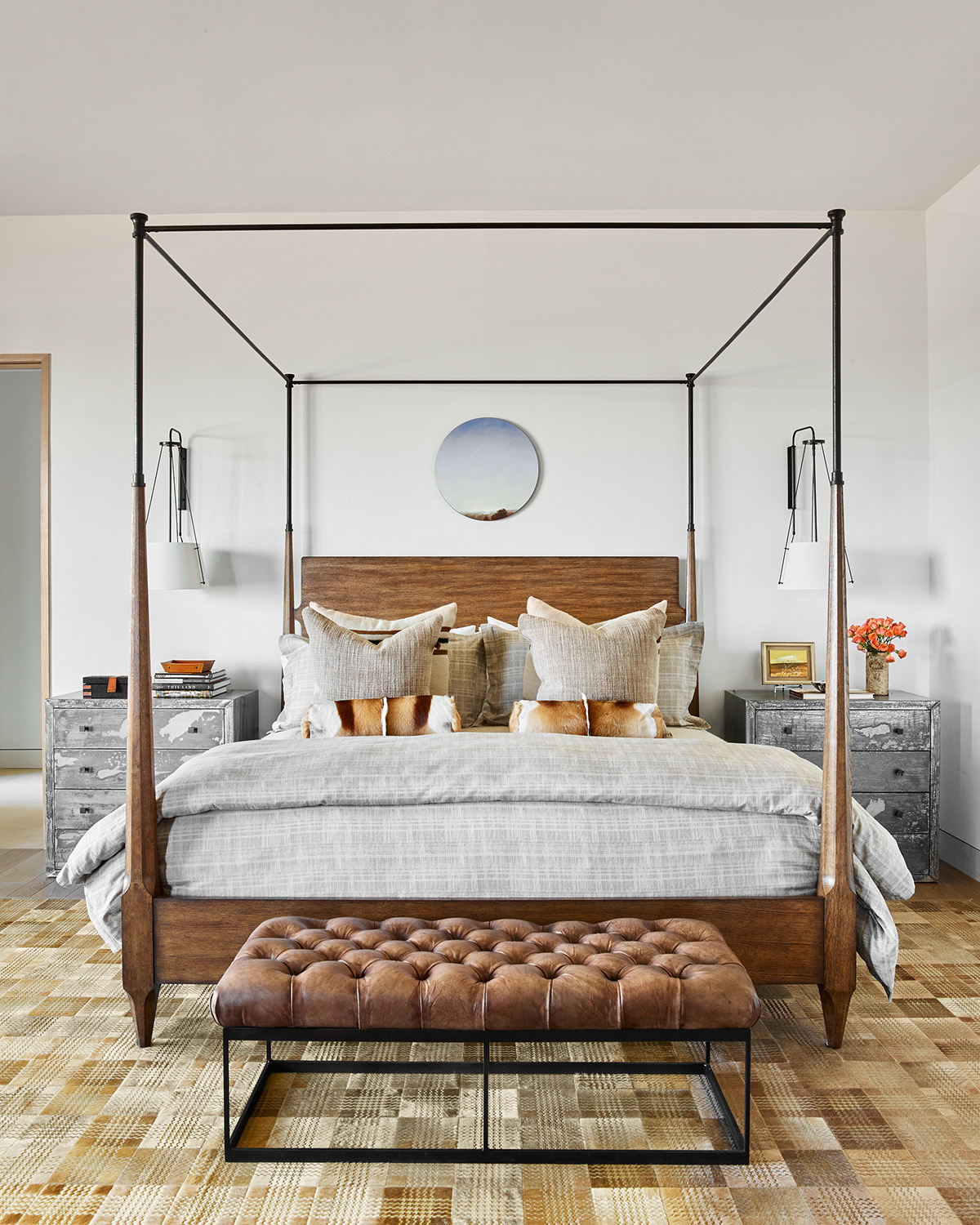 When you think of a typical hunting lodge, words like "elegant" and "refined" don't often come to mind. But when the team got the call to design the interiors of an 18,000-square-foot ranch house for a family of hunters and outdoor enthusiasts, the designers weren't interested in doing what was typical.

HOME AND RANCH