Designer:
MARK ASHBY & MICHELE LORENZ

THIS MODERN MASTERPIECE CAN BE FOUND NESTLED IN THE TREES ON 3 ACRES IN SAN ANTONIO'S HISTORIC NEIGHBORHOOD, ALAMO HEIGHTS. ASHBY COLLECTIVE TEAMED UP WITH TOBIN SMITH ARCHITECT, TRUAX CONSTRUCTION, AND TEN EYCK LANDSCAPE ARCHITECTS TO METICULOUSLY DESIGN A HOME THAT CENTERED AROUND FAMILY AND NATURE. FROM ACCESSORIES TO FURNISHINGS, THE INTERIORS WERE CAREFULLY CURATED IN COLLABORATION WITH ASBY COLLECTIVE AND THE OWNER TO CREATE A ONE OF A KIND COLLECTION.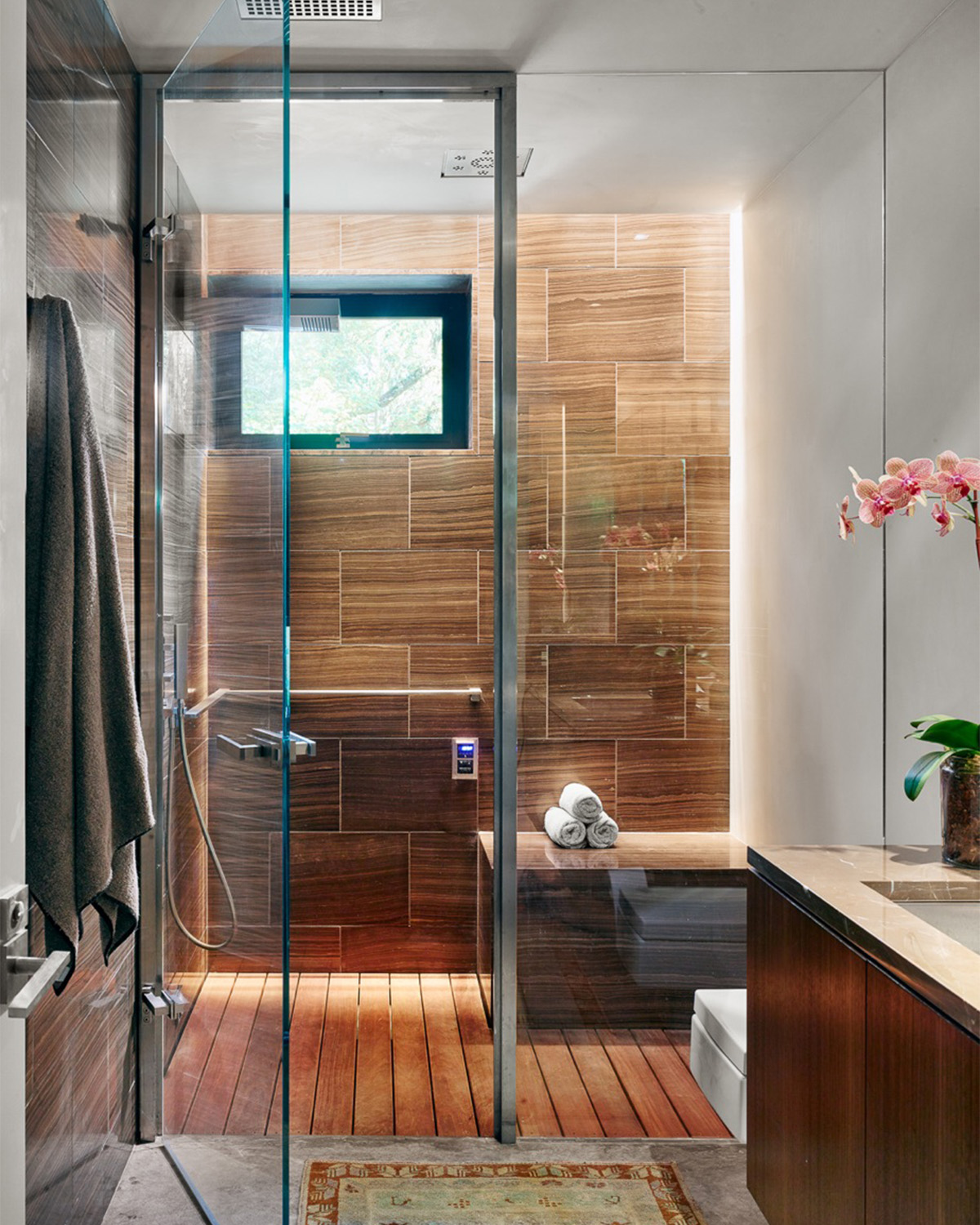 Starting anew allowed them to make selections with a curator's eye, beginning with the furnishings—most are from Italy or France and took months to construct—and then focusing on accessories, all the way down to 1950s Gio Ponti flatware. No detail was too small: Ashby even created a custom scent profile. Accommodating the request for livable, family-friendly furnishings, the designer selected durable pieces for longevity…With Dacia's love of nature in mind, Ashby also "looked to elements such as wood and metal and selected a color palette that would play off colors in nature as a way to bring the outside in," he says. This includes commissioning the master bedroom's wood-slab headboard by Attie Jonker.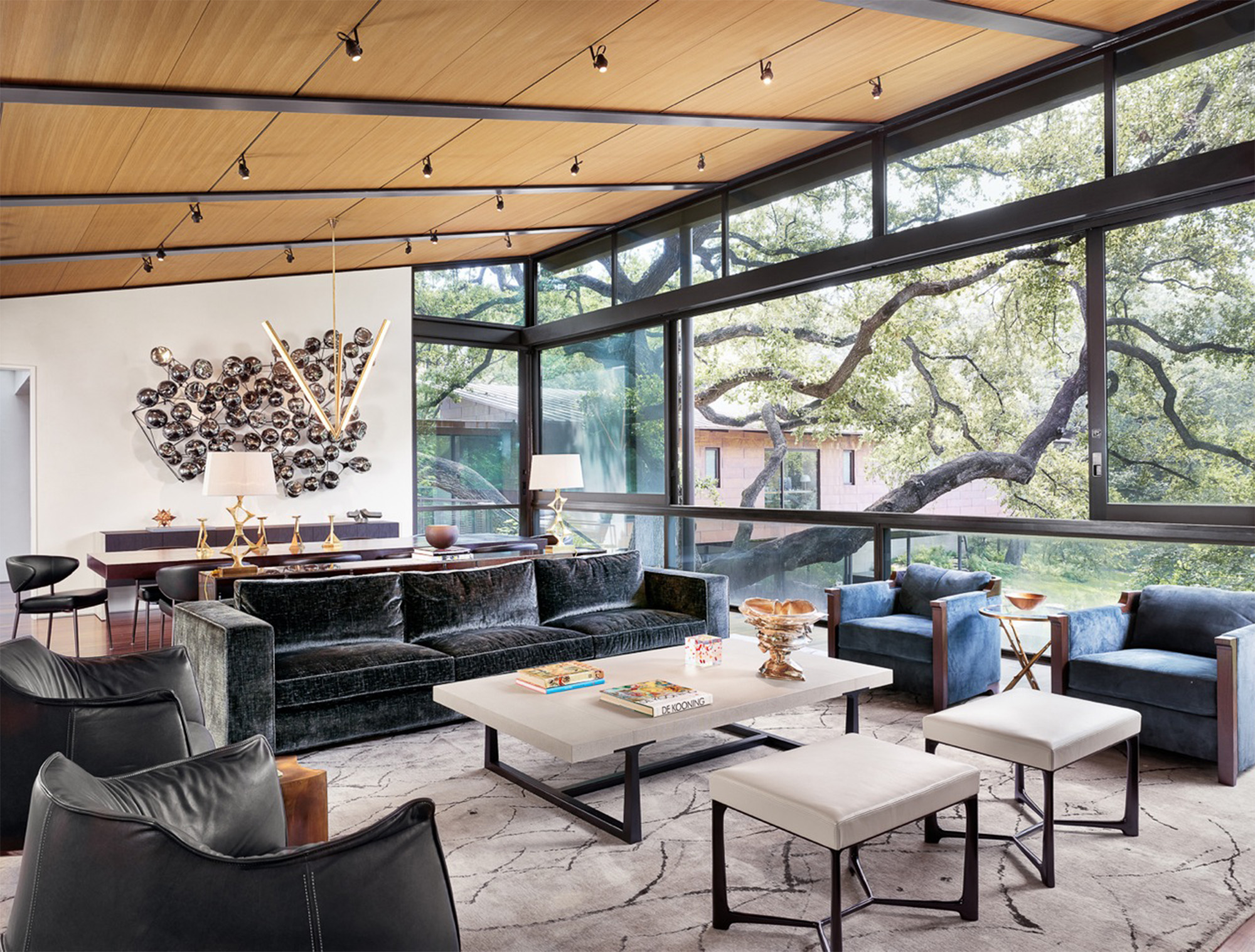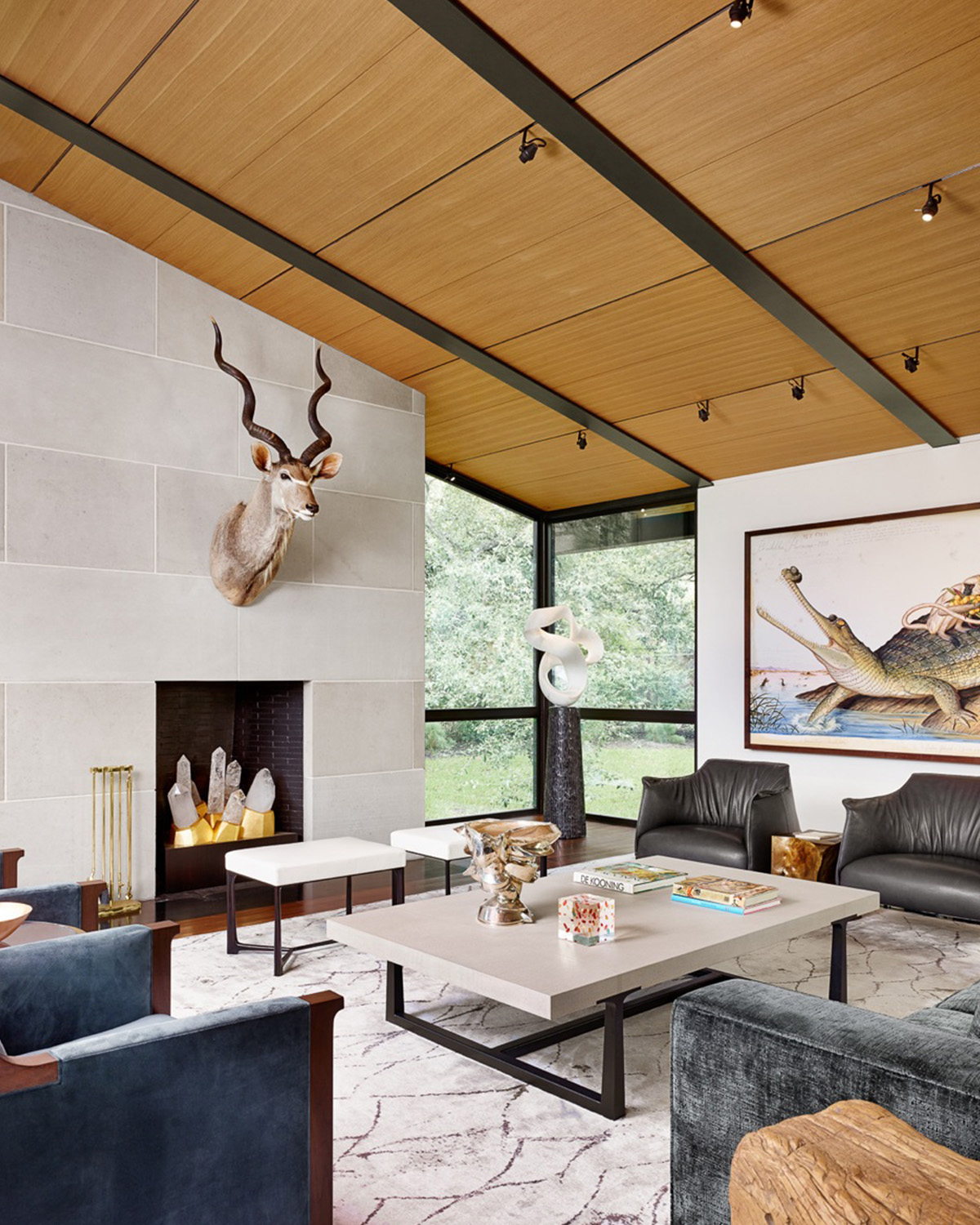 Complemented by wood elements, the color palette refers to tones found in nature, a constant reminder that the house is nestled among the trees.

DIGS